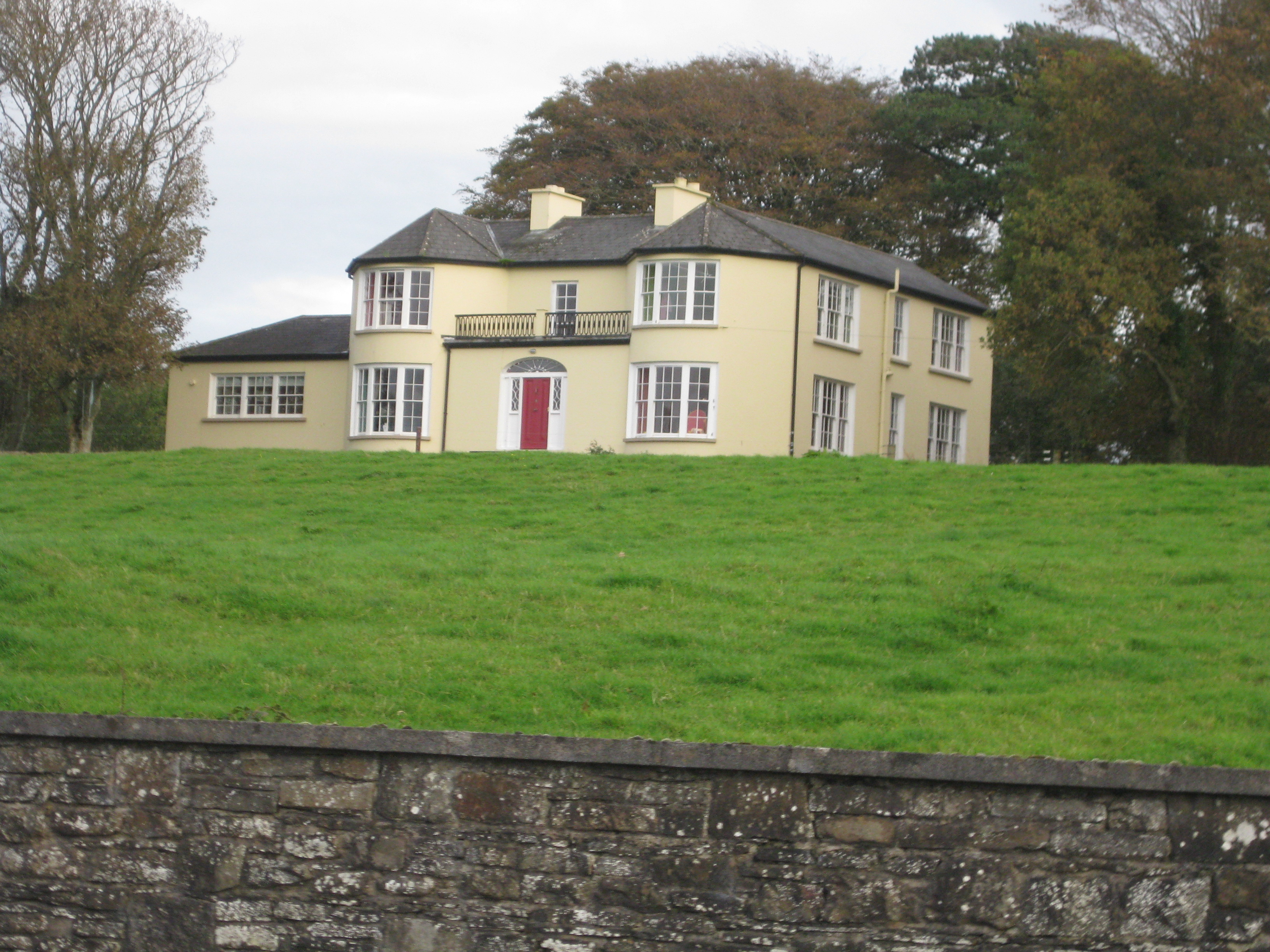 An Idiot's Guide To Tracing Ancestors
Glin Historical Society
8:00pm
23 Nov 2011
by Paddy Waldron
Outline:
Start with yourself!
With names, dates and places
With a blank pedigree chart
With a computer program like Ancestral Quest AND online backup like tribalpages or WorldConnect or the new findmypast.ie Family Tree builder (launched 21 Nov 2011)
With your oldest and/or most knowledgeable relatives
With your family papers (in memoriam cards, newscuttings, family bible, wills, intestacies - no will, maybe a pedigree affidavit)
Then with online sources, free, subscription, pay-per-view, download, etc. For example:
Google is great for more unusual names or combinations of names, like "quin sleeman"; but Google, by accident or design, does not harvest many genealogy sites.

Limerick

Limerick City Council website (Jacqui Hayes)
Limerick City Council website (Mike Maguire)
Limerick City Council website (Brian Hodkinson)
Limerick City Council website
Limerick City Council website
Limerick City Council website
Limerick City Council website
Digitisation Project: The Magazine of Magazines, 18th Century Limerick Publication
Pay-per-view online Irish ancestral Birth, Death and Marriage records for Co. Limerick. Genealogy research center - Limerick Genealogy

Ireland

1901 and 1911 Census of Ireland

Irish Genealogy

FamilySearch.org --- Irish Civil Registration Indexes

FamilySearch.org --- Ireland Births and Baptisms

FamilySearch.org --- Ireland Marriages

FamilySearch.org --- Ireland Deaths

Griffiths Valuation (askaboutireland - free)

Griffiths Valuation (Irish Origins - subscription)

Griffiths Valuation (Find My Past - subscription; also includes Landed Estates Court Rentals)

IreAtlas Townland Search Form

Lewis, Samuel: Topographical Dictionary of Ireland

Architects Dictionary

Online newspaper archives

U.K.

Certificate Ordering Service

U.S.

Australia

Web Sites for Genealogists

World - free

World - subscription
1656 Down Survey: Caheragh was part of Ballygiltenan (Seven Centuries of Change, p.40)
6 Aug 1737: Knight of Glin leased Caheragh to James Connor for 99 years from 1 May 1739 ((Seven Centuries of Change, pp.161-2)
Cahara House built in the 18th century
Tithes?
Cancelled books in the Valuation Office, Irish Life Centre, Dublin, will show all subsequent occupiers to 1970s
Photographs of Cahara collected by Joanna Pegum
First Irish connection in Irish Marriages Being An Index To The Marriages In Walker's Hibernian Magazine 1771 to 1812 By Henry Farrar; London, England; 1890:
Sleeman, Capt., 28th Foot=Quin, Miss, d. of late Wm. of Limerick July 1805 (p. 445)
A marble tablet on the north wall of the chancel of [Tavistock] parish church ... records, in touching words of eulogy, the death at twenty-one of his daughter-in-law, Mary, the wife [sic, elsewhere misdescribed as widow] of Richard Sleeman, captain in the 28th Regiment (Alford, 1891, p.326)
The Sleemans were clergymen in Tavistock and Whitchurch, Devon for three generations (Capt. Richard Sleeman's father (Rev. Richard), his brother (Rev. Peter) and his nephew (Rev. Richard), The Hunting Parson).
The Sleeman family papers are in Sloman (solicitor) papers, Plymouth and West Devon Record Office.
Alumni Dublinenses has just one Sleeman:

He does not appear to have been conferred with any degree by the University of Dublin.
The death of Mrs Harriet Sleeman, Glin, relict of Capt., 28th Regt., & of Whitechurch, Devon was reported in the Ennis Chronicle 2 Jan 1828 and Waterford Mail 9 Jan 1828
Richard Quin Sleeman, Cahara, Co Limerick, was member no. 30 and founding committee member of the Royal Western Yacht Club of Ireland, Kilrush, 6 Feb 1828.
By 1837 (Lewis), the principal seats of Glin included Cahara House, of R. Q. Sleeman, Esq.
At Whitechurch in 1840, Richard's paternal first cousin Alice Catherine Sleeman married Rev. William Quin Montgomery, who may have been a maternal relation. (GGgrandparents of Arthur Montgomery of Banteer.)
1841 Tralee election: Richard Quin Sleeman of Glin arrested two intending duellists during the election campaign (Limerick Chronicle 21 Jul 1841)
Richard Quin Sleeman was High Sheriff of County Limerick for 1843.
Two young women servants of Richard Quin-Sleeman were found dead in their beds in Cahara House at 9 o'clock on the morning of 29 Feb 1844. See `Cahara House Tragedy' by Tom Donovan in The Old Limerick Journal, Winter Edition 2005, p.29.
Richard Q. Sleeman, Esq., was considered among the "benevolent local gentry" during the famine: his "tender, charitable and humane acts" were described in an anonymous letter (Limerick Reporter, 1 Jun 1847). See also "Glin During the Great Hunger" by Tom Donovan in The Glencorbry Chronicle vol.1, no.1, 1997, pp.32-39
1848 - emigration to America?

Sleeman v. Knight of Glin: action for illegally distraining for rent; Sleeman lost (Limerick Reporter 16 Mar 1849)
According to an 1851 travel writer, Richard Quin Sleeman got a fortune of 25,000 with his wife, but "His wife is at this moment the matron of the Limerick workhouse, and he himself is a London hostler." On 21 Feb 1852, the above statement was retracted with an apology, in Eliza Cook's Journal.
Anne Sleeman in Griffith's Valuation (nine days before the retraction, on 12 Feb 1852) on Greenhill Road, Garryowen, near the Asylum.
findmypast.ie has lots of mentions in Landed Estates Court Rentals 1850-1885:
Killocally: To be sold by auction 12 Dec 1856: These lands will be subject to the right of dower, of Mrs Anne Sleeman, the wife of the owner, in case she shall survive him. The owner is now aged about 53 years, and Mrs. Sleeman, about 50 years.
South Miltown (Barony of Lower Connelloe) and Broad Street: To be sold 1 Jul 1858: Richard Quinn [sic] Sleeman, Assignee of the Estate and Effects of John Evans, an Insolvent Debtor, continued in the name of Robert Anglim, the present assignee of said insolvent.
The Killocally property was purchased by the late Charles Humphrey Minchin, Esq., in the year 1857, in the then Incumbered Estates Court, and same was conveyed to him by the Incumbered Estates Commissioners, by indenture dated the 21st March, 1857, subject to the leases and tenancies referred to in the schedule thereto. And subject also to the right of dower of Mrs Anne Sleeman, the wife of Richard Quin Sleeman, the previous owner of said lands, in case she should survive him. The said Charles H. Minchin afterwards purchased a release of her said right of dower from the said Mrs. Anne Sleeman, who duly released the same with the concurrence of her husband, by indenture dated the 23rd of June, 1857.
London Gazette 14 April 1857 Issue number: 21989 Page number: 1369

1861 English census: Surrey > Clapham > District 15 > 1 at 2 Park Crescent - Richard not at home
London Gazette 31 December 1867 Issue number: 23338 Page number: 7149

1881 English census: London > Paddington > St Mary Paddington > District 34 > 22 at 159 Ledbury Road - Richard not at home
Anne b.c.1805-1811, Madras; d.1886 Q2, Kensington; her maiden name is not known.
They had at least six children, born c.1837-1850: Harriette Alice; Antonia Mary; Isabella E.; William I.; Joseph F.; and Arthur Fitzgibbon.
Harriette Alice m. Charles Edward Stewart (1871 Q1) and had four children: Arthur Charles, Henry William, Isabella Mary and Richard Alexander
Richard Quin Sleeman, "of independent means" died 22 Aug 1893 aged 86 in 9 The Croft, Saint Clement's civil parish, Hastings, Sussex:
For more, see full Sleeman descendants report.
Cahara was originally a dower house for the Knights of Glin
Cahara house was in the possession of George Fitzgerald Hartigan Putland in 1865 when it was advertised for sale on 107 acres and held under an accepted proposal for life of G.F.H. Putland from the Knight of Glin. (landedestates.ie)
Edward probably lived in Cahara with his widowed mother:
Stephen Pegum sr. (c.1808-1888) dominated the salmon trade in Glin as early as 1864 (Seven Centuries of Change, p.195).
Pegums also owned ice houses; a steamer and a hardware store in Main Street.
Cahara House was home to the Pegums from about 1888, when Stephen Pegum bought it, till around the 1940s
1892: Knight of Glin proposed Stephen Pegum jr. (c.1850-1918) as a J.P. - "a Roman Catholic of A1 character, a large fish-merchant and a tenant of mine" (Seven Centuries of Change, pp.202-3)
Stephen jr. and his younger sister Mary (c.1860-1928) never married, but raised their orphaned nephews and nieces at Cahara, including Jack Pegum (1886-1940) who married firstly 29 Oct 1913 Mary Constance O'Flynn (c.1887-1927) of Sixmilebridge.
Ardnacrusha hydroelectric power station put an end to the Shannon salmon fishery by the 1930s
Thomas Edward Pegum J.P. (1885-1947) then left Cahara
A family history is never finished!
Keep trying to go back another generation
Explore new sources
Revisit old sources
Trace the emigrants
Add current births, marriages and deaths